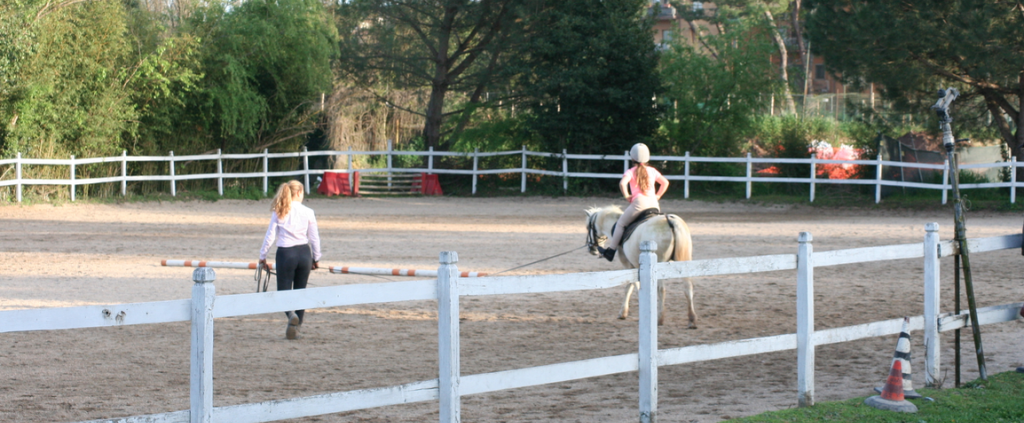 The lessons have an academic part and a practical one, led by sport federation instructors.
At a first stage, the single lessons are aimed at getting the child to know his/her pony also through game activities. Once the child knows and trusts his/her pony, the second stage focuses on the manège followed by the gradual approach to the horse's three paces: pace, trot and gallop.
Once the child has mastered a perfect control of his/her horse, the third stage focuses on steeplechase field exercises, which are necessary for the introductory exam aimed at obtaining the horse riding patent, essential for taking part in higher level Competitions.
It is possible to take a trial lesson.